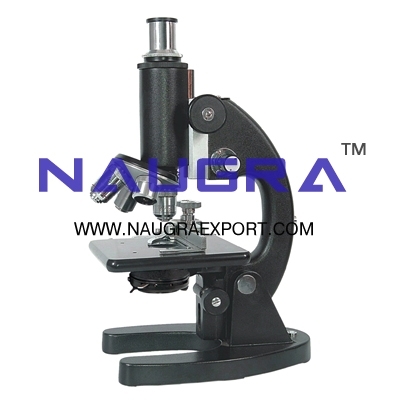 NaugraExport is a leading lab microscopes & slides manufacturers, suppliers & exporters based in Ambala, India. Naugra Lab Microscopes and Lab slides are widely recognized for their high efficiency, clear view & latest designs. While manufacturing our lab microscopes & slides we consider all the basic criteria to fulfill the industry norms to make our product reliable, superior & efficient. Microscope Manufacturers, Lab Microscope Suppliers, Microscope Exporters from India, Educational Lab Microscopes Manufacturers, School Laboratory Microscope Manufacturers, School Lab Microscope Manufacturers in India.
We have a diversified range of lab microscopes & slides used widely in many educational institutes, testing & research labs, microbiology, biotechnology, forensic labs worldwide at affordable price.
Few of our laboratory microscopes & slides are student microscopes, medical microscopes, dissecting microscopes, stereo binocular microscopes, zoom stereo binocular microscopes, zoom stereo trinocular microscopes, school lab microscopes, coaxial trinocular microscopes, inclined monocular microscopes, slides staining box, slide staining rack, slide box, teakwood slide box, slide tray, microslide glasses, microslide blood grouping glasses etc.