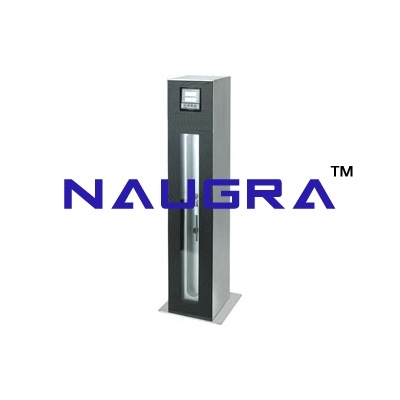 Naugra Export is a trusted gas chromatography machine manufacturers, suppliers & exporters in India. The raw material used in manufacturing gas chromatography machines are of premium quality thereby rendering the best outcomes and meets ISO specifications.
Our gas chromatography machines are manufactured under the supervision of our lab engineers and team experts to ensure the quality of the product and meet customer's expectations. These gas chromatography equipments are used widely in many schools, colleges, university's labs, various projects, research & testing labs, vocational training centers across the nation at affordable price.
Some of our most demanded gas chromatography machines are integrated micro controller based gas chromatograph systems, trace gas analyzer, nitrogen gas generator, hydrogen gas generator for gas chromatography, zero air gas generators, etc.