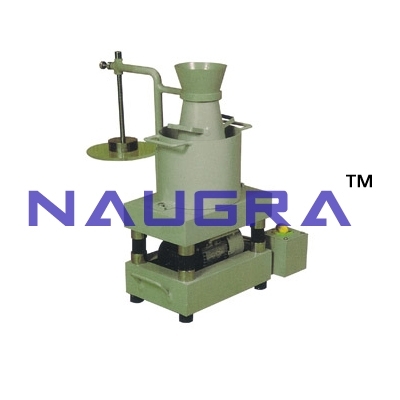 Naugra Export is a prominent concrete testing laboratory instrument manufacturers, suppliers and exporters in India. We have comprehensive range of concrete testing lab equipments made from high quality raw materials to ensure client's satisfaction in terms of product quality, design & accuracy.
We are the most preferred concrete testing laboratory equipment suppliers in various engineering colleges, universities, research & testing labs, vocational training centers, government projects & organisations, real estate projects around the world at affordable price.
Few of our concrete testing lab equipments are vee bee consistometer, slump test apparatus, southard viscometer, kelley ball penetration apparatus, mortar penetrometer, cone penetrometer, laboratory concrete mixer, beam mould for casting etc.