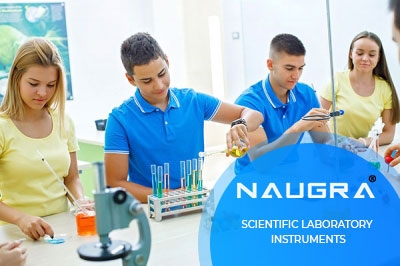 Naugra Export is a leading name in scientific educational instruments manufacturers, suppliers and exporters in India with a wide range of quality equipments for your lab. Our effort to develop high-quality scientific laboratory equipments to provide outstanding solutions for laboratories all over the world.
We are exporting a wide range of scientific educational equipments all around the world at the most competitive prices.
Our widely used educational scientific equipments are lab refrigerator & freezer, measuring lab instruments, laboratory heating instruments, platinum lab equipments, laboratory balances, anlaytical lab instruments etc.