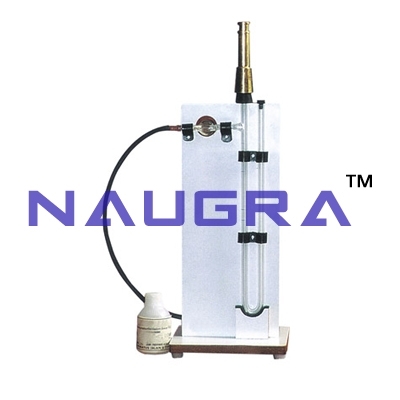 Naugra Export is a renowned cement testing lab equipments manufacturers, suppliers and exporters in India. Our cement testing laboratory equipments are made from high quality raw materials under the supervision of our lab experts to ensure quality and accuracy of the tests and experiments.
We are the most promising cement testing laboratory instruments suppliers in many engineering colleges, universities, research and testing labs, vocational training centers, government projects and civil organizations across the globe.
Few of our cement testing lab instruments are blaine's air permeability apparatus, vicat needle apparatus, vicat needle apparatus with dashpot, ring mould, gillmore needle apparatus, flow table, shrinkage bar mould, length comparator, volume change apparatus etc.