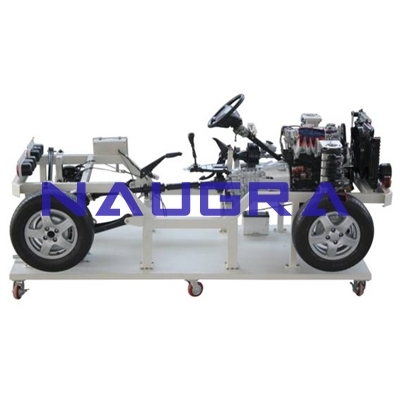 Naugra Export is the most trusted educational school laboratory equipments suppliers, Secondary School Lab Apparatus manufacturers, and exporters in India. Our school science laboratory equipments and apparatus are made of high-quality raw materials from trusted sources.
We are equipped with a well-organized production unit, a team of qualified professionals, who integrate the latest technology with their skills to produce superior quality educational school lab instruments and apparatus.
We deliver superior quality educational school laboratory equipments around the world that's why we are a preferred school science lab equipments and apparatus suppliers and exporters in many schools, colleges, universities and vocational training centers to teach and train students, professionals.
Our educational school lab equipments and apparatus are college lab equipments, laboratory school products for science and technology, elementary school science laboratory equipment, middle school science equipments, high school science lab equipment, school bags for teaching equipments lab, school furniture for teaching equipments lab etc.