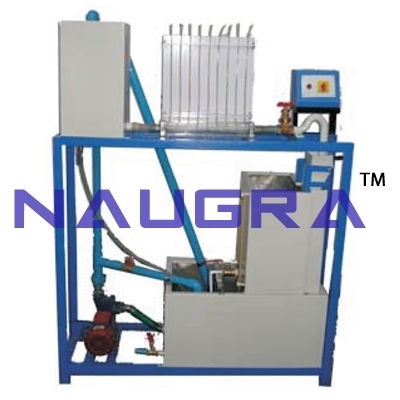 Naugraexport is a leading
mechanical engineering lab equipments
manufacturers, suppliers and exporters from India that offers wide range of mechanical engineering lab equipments at most competitive prices. These lab equipments are manufactured in compliance with the international quality standards. Being the most trusted and reliable mechanical engineering lab equipments suppliers, our high-quality products are highly demanded around the world.
We are manufacturer and supplier of all types of mechanical engineering laboratory equipments for scientific instrumentation industry, university and research labs, science colleges, schools, engineering colleges and various industries.
Naugraexport's committed research & development team provides tailored solutions to every clients as demanded by them. Our mechanical engineering laboratory equipments are widely praised for their commendable efficiency, effectiveness and durability they provide.
Some of the mechanical engineering laboratory equipments are strength of materials lab equipments, applied mechanics lab equipments, mechatronics laboratory equipments, cad/cam lab equipments, dynamics of machine lab equipments, mechanical workshop lab equipments, heat transfer lab equipments, drawing room lab equipments, automobile engineering laboratory equipments etc.
Download Mechanical Engineering Laboratory Equipments Catalogue