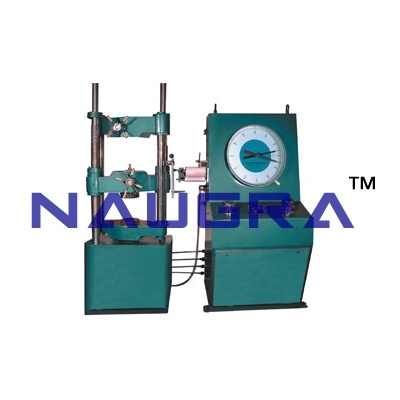 Naugra Export is a renowned universal testing machines manufacturers, suppliers, and exporters in India. Our universal testing machines are made of supreme quality raw materials from trusted sources. We offer an extensive range of universal testing equipments worldwide at most competitive prices.
Our universal testing machines are tested as per the international standards of quality before delivering it to the client. These universal testing instruments are used in various engineering colleges, universities, government organizations, vocational training centers, research & training labs.
Some of our widely used universal testing machines are hydraulic mechanical version, hydraulic electronic microprocessor, servo control computerised version, hydraulic computerised version etc.