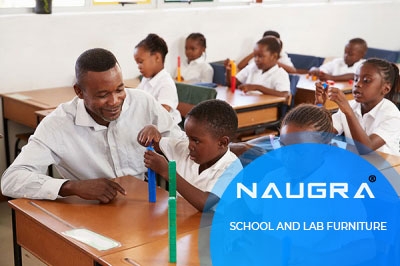 Naugra Export is a leading school and lab furniture manufacturers, suppliers and exporters in india. We produce quality school and laboratory furniture for long lasting uses at the most competitive prices.
We offer a wide range of school furniture for classrooms, labs, canteens and library which ensures quality, durability and attractive designs used in various schools, colleges, educational institutions etc.
Our dedicated engineers, technical experts and other servicing executive are always involved in finding new ways to provide best quality school and laboratory furniture to our clients.