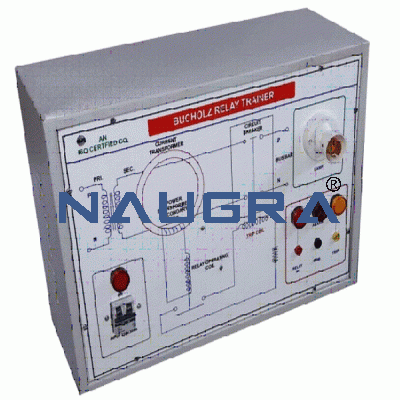 Naugra Export is a trusted electrical power system laboratory equipments manufacturers, suppliers & exporters in India. Our electrical power system lab instruments are manufactured under the supervision of our lab experts & lab engineers.
We ensure quality & lab safety that's why we are most preferred electrical power system laboratory instruments suppliers & exporters in many engineering colleges, universities, vocational training centers, government organizations.
Our Electrical Power System Lab Equipments are Bucholz Relay Trainer, Function Of MCB & Fuse Kit etc.